Posts for: October, 2014
By Frankfort Avenue Family Dental
October 27, 2014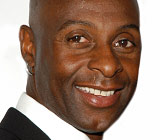 Athletic activity can boost your health, but many sports also carry some risk — especially to the teeth. This is something NFL wide receiver Jerry Rice well knows.
"Football can be brutal — injuries, including those to the face and mouth, are a common risk for any player," Rice noted in an interview with Dear Doctor magazine. In fact, Rice himself chipped a couple of teeth, which were repaired with crowns. "There wasn't a lot of focus on protecting your teeth in high school," Rice recalled.
You don't have to be a legend of the NFL to benefit from the type of high-quality mouthguard a dentist can make for you or your child. Consider that:
An athlete is 60 times more likely to suffer harm to the teeth when not wearing a mouthguard.
Mouthguards prevent an estimated 200,000 or more injuries each year.
Sports-related dental injuries account for more than 600,000 emergency room visits annually.
Each knocked-out tooth that is not properly preserved or replanted can cause lifetime dental costs of $10,000 to $20,000.
You and/or your child should wear a mouthguard if you participate in sports involving a ball, stick, puck, or physical contact with another player. Mouthguards should be used for practice as well as actual games.
It's also important to be aware that all mouthguards are not created equal. To get the highest level of protection and comfort, you'll want to have one custom-fitted and professionally made. This will involve a visit to our office so that we can make a precise model of your teeth that is used to create a custom guard. A properly fitted mouthguard is protective, comfortable, resilient, tear-resistant, odorless, tasteless and not bulky. It has excellent retention, fit, and sufficient thickness in critical areas.
If you are concerned about dental injuries or interested in learning more about mouthguards, please contact us today to schedule an appointment for a consultation. If you would like to read Dear Doctor's entire interview with Jerry Rice, please see "Jerry Rice." Dear Doctor also has more on "Athletic Mouthguards." and "An Introduction to Sports Injuries & Dentistry."
By Frankfort Avenue Family Dental
October 09, 2014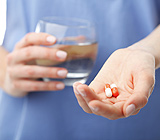 One of the possible side effects of dental work is the introduction of oral bacteria into the bloodstream, a condition known as bacteremia. Although not unusual — it can also occur when you eat or brush your teeth — bacteremia could trigger a dangerous infection for some patients.
For many years, we in the dental profession have taken extra precautions with two such categories of patients: those with congenital ("at birth") heart conditions who are more susceptible to infective endocarditis, a life-threatening infection of the heart lining or heart valves; and patients who've undergone joint replacements and are at a higher risk of developing blood-borne infections at the replacement site. It's been a standard practice for many years to administer antibiotics to patients in these two categories sometime before they undergo a dental procedure as a way of curtailing the effects of any resulting bacteremia.
Recently, however, the guidelines for antibiotic pretreatment for dental work have changed as two major medical associations have revised their recommendations on the procedure. The American Heart Association (AHA) now recommends dentists administer antibiotic pretreatment only to heart patients with a history of endocarditis, artificial valves or repairs with artificial material, heart transplants with abnormal heart valve function and other similar conditions.
Likewise after a series of joint studies with the American Dental Association on infections in dental patients with orthopedic implants, the American Academy of Orthopedic Surgeons no longer recommends pretreatment for artificial joint patients. It's now left to the dentist and patient to determine whether antibiotics before a procedure is appropriate based on the patient's medical history. For example, premedication may still be prudent for joint replacement patients with compromised immune systems caused by systemic illnesses like cancer or diabetes.
Although the guidelines have narrowed, it's still important for you tell us about any heart condition you may have, or if you've undergone any type of joint replacement therapy. It's also advisable for you to discuss with your primary doctor how your condition might be impacted by any proposed or scheduled dental procedure. Our aim is to always minimize any risk to your overall health as we treat your dental needs.
If you would like more information on antibiotic treatment before dental procedures, please contact us or schedule an appointment for a consultation.