Posts for: March, 2015
By Frankfort Avenue Family Dental
March 16, 2015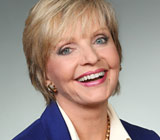 Florence Henderson has inspired generations of people through her portrayal of America's most beloved TV mother, Carol Brady, on one of the longest running situational comedies, The Brady Brunch. Today Florence is still a role model but for a much different audience: senior citizens.
Henderson created the FloH Club as an organization to assist senior citizens with understanding and embracing technology, as she described in an interview with Dear Doctor magazine. "I was inspired to create the FloH Club because of my own fear of technology and because I didn't want to keep asking my children for help," she said.
And while Henderson was blessed with naturally straight teeth and has had no cosmetic work done, she is not opposed to it. "I wouldn't care how old I was, if I had misaligned teeth or felt I needed cosmetic dentistry I would certainly do it!"
One teeth-straightening option many adults consider is clear orthodontic aligners. They are an excellent way for self-conscious adults to align their teeth without feeling that they will appear as an awkward "brace-faced" youth — a look that is commonplace for the teenage years.
But what are clear aligners? They are an alternative system to traditional braces that use a sequence of individual, custom-fitted trays that are clear and removable to gradually straighten teeth. They are usually recommended for correcting mild to moderate spacing problems or crowding of the teeth, and for cases in which there are no major issues with your bite (i.e., your back teeth fit together properly and biting forces are distributed evenly on all of your teeth).
To learn more about this method of aligning teeth, you can continue reading the Dear Doctor magazine article "Clear Orthodontic Aligners." Or you can contact us today to schedule an appointment so that we can conduct a thorough examination and discuss what treatment options will be best for you. And to read the entire interview with Florence Henderson, please see the Dear Doctor article "Florence Henderson."
By Frankfort Avenue Family Dental
March 06, 2015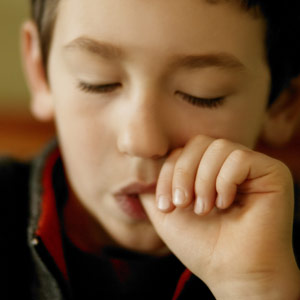 As a parent you're concerned with a number of issues involving your child's health, not the least of which involves their teeth. One of the most common is thumb-sucking.
While later thumb-sucking is a cause for concern, it's quite normal and not viewed as harmful in infant's and very young children. This universal habit is rooted in an infant swallowing pattern: all babies tend to push the tongue forward against the back of the teeth when they swallow, which allows them to form a seal while breast or bottle feeding. Infants and young children take comfort or experience a sense of security from sucking their thumb, which simulates infant feeding.
Soon after their primary teeth begin to erupt, the swallowing pattern changes and they begin to rest the tongue on the roof of the mouth just behind the front teeth when swallowing. For most children thumb sucking begins to fade as their swallowing pattern changes.
Some children, though, continue the habit longer even as their permanent teeth are beginning to come in. As they suck their thumb the tongue constantly rests between the front teeth, which over time may interfere with how they develop. This can cause an "open bite" in which the upper and lower teeth don't meet properly, a problem that usually requires orthodontic treatment to correct it.
For this reason, dentists typically recommend encouraging children to stop thumb-sucking by age 3 (18-24 months to stop using a pacifier). The best approach is positive reinforcement — giving appropriate rewards over time for appropriate behavior: for example, praising them as a "big" boy or girl when they have gone a certain length of time without sucking their thumb or a pacifier. You should also use training or "Sippy" cups to help them transition from a bottle to a regular cup, which will further diminish the infant swallowing pattern and need for thumb-sucking.
Habits like thumb-sucking in young children should be kept in perspective: the habit really isn't a problem unless it goes on too long. Gentle persuasion, along with other techniques we can help you with, is the best way to help your child eventually stop.
If you would like more information on thumb sucking, please contact us or schedule an appointment for a consultation. You can also learn more about this topic by reading the Dear Doctor magazine articles "Thumb Sucking in Children" and "How Thumb Sucking Affects the Bite."