Posts for tag: root canal
By Frankfort Avenue Family Dental
November 12, 2015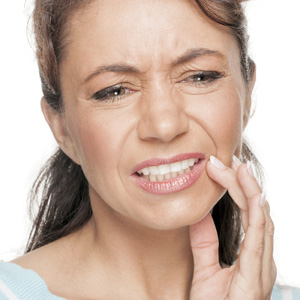 If a pain you've been feeling goes away, you might believe the problem that caused it is gone too. But that doesn't mean it has, especially with a tooth. An excruciating toothache that suddenly stops should still be examined. Here's why.
Tooth decay often works its way into a tooth's innermost layer, the pulp, which contains bundles of nerves and other tissue. The infection attacks the nerves, which send pain signals to the brain. As the infection persists, though, the nerves will eventually die and will no longer be capable of sending pain signals — hence the "mysterious" end of your toothache.
Although the pain has stopped, the infection is very much active in the tooth and will continue to work its way through the root canals to the jaw. And ultimately, the pain will return as the infection invades the bone.
But there's good news: a tooth in this condition can be saved with a procedure known as root canal therapy. We drill a small hole in the tooth to access the pulp, usually through the biting surface of back teeth or in the rear in front teeth. Once inside the pulp chamber, we clean out the infected and dead tissue. We then fill the empty pulp chamber and the root canals with a special filling and seal the access hole. In a few weeks the tooth receives a life-like crown to further protect it from re-infection and fracture years later.
A straightforward root canal treatment can be performed by a general dentist. If there are complications like a complex root canal network, however, then the skills and specialized equipment of an endodontist (a specialist in root canals) may be needed.
A root canal treatment resolves the real cause of a toothache that suddenly stopped, as well as puts an end to future pain and infection related to the tooth. More importantly, it can save your tooth and add many more years to its life.
If you would like more information on tooth pain, please contact us or schedule an appointment for a consultation. You can also learn more about this topic by reading the Dear Doctor magazine article "A Severe Toothache."
By Frankfort Avenue Family Dental
July 15, 2014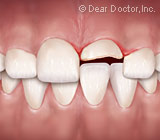 When a permanent tooth has been injured, our first priority should be to save it. A root canal treatment (where the interior pulp of the tooth is removed and the pulp chamber and root canals are filled and sealed) is usually the best approach for tooth preservation.
An immature permanent tooth, however, presents a different challenge. While the pulp is less essential to a mature tooth's vitality, it serves a critical purpose in the tooth's early development before early adulthood. The pulp produces layers of dentin necessary for the tooth's root system development. Completely removing the pulp at this stage may retard root development and cause the tooth to eventually weaken, and become brittle and darkened.
For younger teeth, we should therefore use alternative techniques that preserve as much healthy pulp as possible. One of these alternatives is Indirect Pulp Therapy, used when the pulp hasn't been exposed by the trauma. With this technique we remove as much damaged dentin as possible while preserving the harder dentin closer to the pulp. After applying an antibacterial agent to protect against infection, and then filling and sealing the tooth, the pulp can continue to produce dentin in a normal way.
If pulp exposure has occurred, some form of pulpotomy — the partial removal of any damaged or infected pulp — would be in order. Our goal here is to leave as much of the pulp as possible, and then apply substances that stimulate the remaining pulp to create dentin. The most common type of growth substances are calcium hydroxide or mineral trioxide aggregate (MTA).
If the pulp isn't at all salvageable, we may then turn to a procedure known as apexification. After removing the pulp we insert MTA at the root end of the tooth, then fill and seal the remaining interior as in a regular root canal treatment. The MTA will help the surrounding bone to heal and continue to grow around the root to further support the tooth.
Recent research into pulp stem cells promises further advances in this area. The regenerative qualities of stem cells could eventually help us "engineer" root development. Until then, there are still effective ways to give a young, damaged tooth a fighting chance to survive.
If you would like more information on preserving injured teeth, please contact us or schedule an appointment for a consultation. You can also learn more about this topic by reading the Dear Doctor magazine article "Saving New Permanent Teeth After Injury."
By Frankfort Avenue Family Dental
April 05, 2013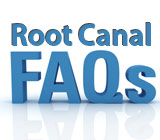 If you think you'd rather wrestle a pack of porcupines than go to the dentist for a root canal treatment — then maybe it's time to think again! This common procedure has been the butt of jokes for a long time. Let's set the record straight by answering some common questions about the much-maligned procedure.
Q: What is a root canal?
A: Coursing through the central part of each root is a hollow space or canal, which contains the pulp tissue. The pulp tissue contains the nerves which respond to temperature changes transmitted through the tooth. When the temperatures are extreme the nerves signal sensitivity and pain. It's also shorthand for the dental procedure that is performed when the pulp tissue that fills these canals develops a disease.
Q: Why do I need to get a root canal?
A: Because an infection or inflammation has developed deep inside one or more of your teeth. When the living pulp tissue — which contains nerves and blood vessels — becomes inflamed or infected, it can cause intense pain. It also releases bacterial toxins, which can lead to further problems.
Q: What happens if I don't get a root canal?
A: Your acute pain may temporarily go away, but the infection won't. It will eventually travel through the tooth's roots into the surrounding tissues. If left untreated, it may result in an abscess or even a systemic infection. That's why you need to take care of it now.
Q: Will it be painful?
A: Generally, a root canal procedure is no more painful than getting a filling. In fact, it starts the same way: An anesthetic is given to numb the tooth and the surrounding area. Then a small hole is made through the tooth's chewing surface and down into the canal. Diseased pulp tissue is removed through the hole via a set of tiny instruments. Finally, the root canal is cleaned, disinfected, filled with inert biocompatible material and sealed up.
Q: What happens after that?
A: Your tooth may be sensitive for a few days after the treatment, but the acute pain will be gone. Over-the-counter pain relievers generally work well for pain relief at this point. To restore your tooth to its fully-functioning state, a crown or other restoration is usually needed after root canal treatment. Properly done, the restored tooth can last as long as any of your natural teeth.
Q: Is there an alternative?
A: Yes. You can relieve the pain by having the tooth removed. But you don't want to go there. Tooth loss can lead to unwanted side effects, like migration of teeth, bone loss and eventually the inability to chew properly. It's far better to save your natural teeth when you can.
If you would like more information about root canals, please contact us to schedule an appointment for a consultation. You can also learn more about this topic by reading the Dear Doctor magazine articles "Common Concerns About Root Canal Treatment" and "Signs and Symptoms of a Future Root Canal."